CIRCA-1910 PARKER CAROUSEL
Yes, it really is a genuine antique merry-go-round. Originally operated at Moxahala Park in Zanesville, Ohio, this nearly 50 foot diameter classic was restored in the late 1980s and operated at the Indianapolis Zoo until late 2000. Mechanically very good with fluid clutch. The carousel is fitted with park platforms and configured with two chariots and thirty six jumping horses with unique Parker "grasshopper" mechanism.
Scenery in the original style by artist, Tom Layton. Horses are durable cast aluminum in authentic elongated Parker style.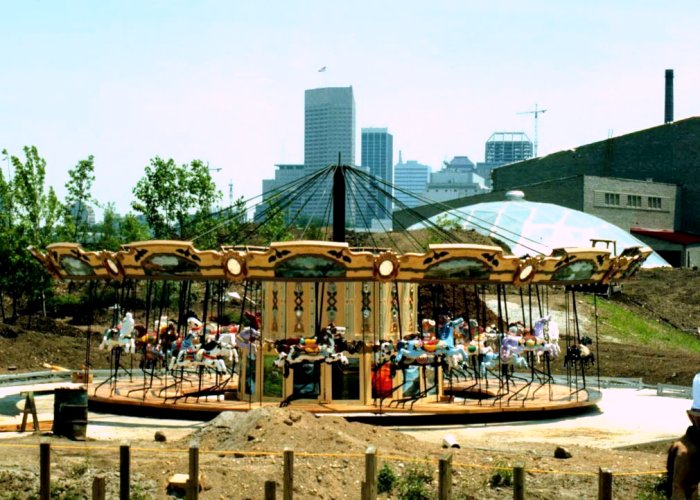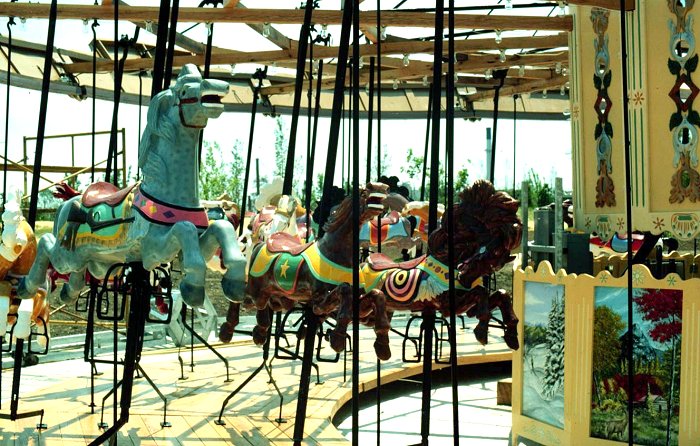 At capacity charging $1.00 per ride with a typical five minute ride cycle it will generate $480 per hour. Mechanical upkeep is minimal provided it is protected from the weather.
Owned by the not-for-profit Historic Amusement Foundation, Inc., this beautiful mechanical artwork is available for long term lease only. New caretaker must provide building, insurance and pay for transportation. The Foundation will provide assistance in assembly.
$20,000 per year lease. Other antique rides available for lease, please inquire by phone, fax or e-mail.